Israeli airstrikes kill and injure 42 people and bring down several buildings in Gaza City
The Israeli air assault early Sunday was the deadliest single attack since heavy fighting broke out between the two groups (Israel and Hamas) nearly a week ago, marking the worst fighting there since the 2014 war in Gaza.
The airstrikes hit a major downtown street of residential buildings and storefronts over the course of five minutes after midnight, destroying two adjacent buildings and one about 50 yards down the road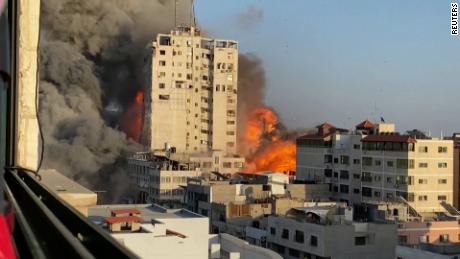 Israeli airstrikes on Gaza City flattened three buildings and killed at least 42 people on Sunday, Palestinian medics said. Despite the heavy death toll and international efforts to broker a cease-fire, Israeli Prime Minister Benjamin Netanyahu signaled for the fourth war with Gaza's Hamas rulers to continue on.